Las Vegas luxury homes and the communities that surround them have been setting the standard for decades when it comes to legitimate comfort and style of million dollar mansions.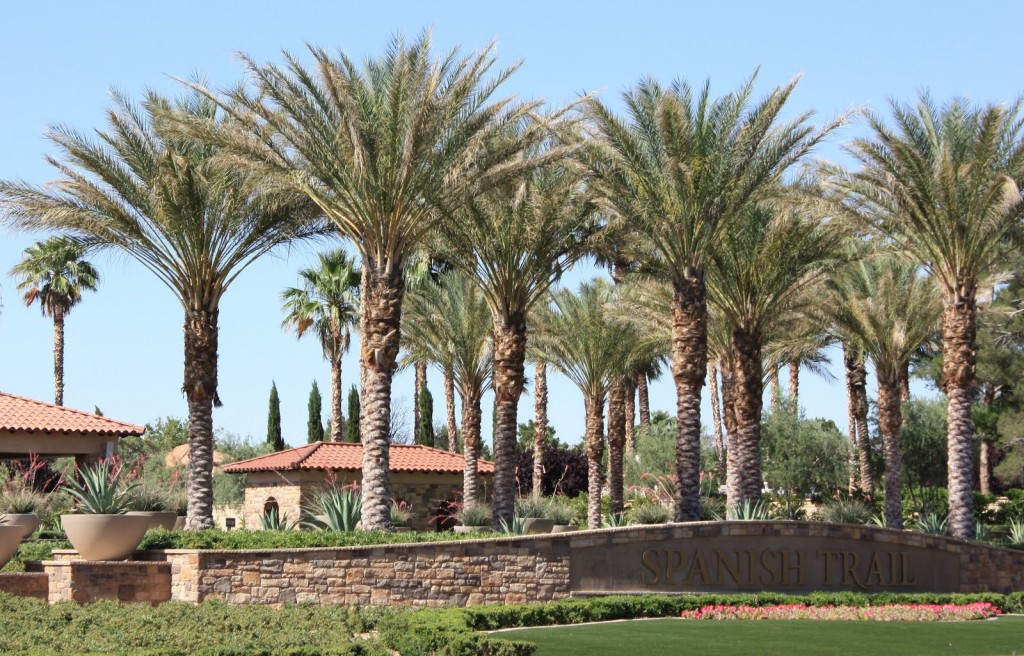 Las Vegas has some of the most stunning luxury real estate in the country, some of these Las Vegas mansions are for sale with price tags worth every dollar to owners and investors who pride the seclusion and exclusiveness offered by the communities they belong to . One of these communities set the standard for comfort 30 years ago.
Opening in 1984 Spanish Trail's grand 640 acre area brilliantly placed on the south west side of gorgeous Las Vegas, luxury million dollar homes in the definition of opulence . Privacy is more than taken serious, Residents come home through guarded gates on the North side off of Tropicana ave , security running a tight ship around the clock ensures the comfort level of their residents will never be compromised.
As well as the exclusivity in their community homeowners of this beautiful one of a kind community also enjoy a decadent 50,000 square foot club house with casual dining , fine dining, wine cellar, banquet rooms and locker rooms for the ladies and gentlemen enjoying the 12 tennis courts, swim pavilion ,steam room, dry sauna, pro shop and a 3 nine hole tree lined 249 acre golf course.

You will need a professional agent that knows the ways of luxury purchasing, possibly aiding in selling your other properties may they be houses , commercial building or land that you had invested in previously and then using the profits from these sales secure your down payment for the Las Vegas luxury real estate you are yourself ready to own and enjoy.
When considering Million dollar homes in Las Vegas get a specialist , Call King Realty Group to get an agent that is an expert in high end homes and the process of purchasing and selling these Las Vegas mansions, our telephone number is 702-878-5464.