Information on Pre-qualifying for Las Vegas Home Mortgage Loans
When you are trying to determine how much of a mortgage you can qualify for in your search for Las Vegas luxury homes for sale, there are a few important details that a lending institution will look at to determine how much of a mortgage loan you can afford. One factor they consider is your gross income. They calculate roughly 28% of your gross monthly income to go towards housing expenses. Part of those housing expenses includes taxes on your home and insurance (PITI). Additionally, your other outstanding debt should not exceed more than 36% of your gross monthly income. This debt includes items such as, house loans, credit cards, student loans and car loans.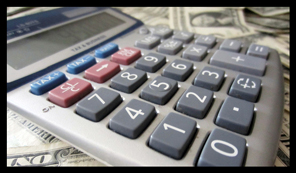 If you would like to calculate how much of a loan you can safely qualify for, multiply your gross monthly income by 28%. To give you a more accurate example, take a look at your pay stubs. If your pay stub says your gross monthly income is $20,000, and you multiply that by .28 you get roughly $5600. Therefore in your situation you can afford Las Vegas mortgages that total up to $5600 in the eyes of the lenders.
It is not easy to calculate the total home purchase price because of the other factors that are involved, such as fluctuating interest rates, bank fees and of course last but not least your down payment. In order to get a better idea of the maximum home price you can afford, you should get in touch with a lending institution and obtain a pre-qualification letter.
An upside to having a mortgage however, is that the mortgage interest, property taxes and loan fees may be tax deductable. Of course, for more information on this subject you should consult a tax professional who can discuss this with more detail and accuracy.
We highly recommend getting a mortgage pre-approved prior to starting your search for Las Vegas luxury homes for sale, as this strengthens and establishes your buying position unless you are making a cash purchase. Here at King Realty Group we work tirelessly to find you that perfect dream home, so you want to be sure that when we do find that home you are positioned as best as possible to move the process forward in obtaining it.
Because King Realty Group has been working with clients in the Las Vegas valley for many years now, we have relationships and resources to get you access to the most competitive Las Vegas mortgages available in the market. Contact our office today for more information.